Videodrone's take on the biggest, best, coolest and culty-ist releases of the week.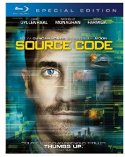 New Releases:
Jake Gyllenhaal is a different kind of time traveler in the quantum thriller "Source Code" (Summit), the second feature from "Moon" director Duncan Jones and one of the most interesting science fiction films of recent years. Videodrone's review is here.
"Dylan Dog: Dead of Night" (Fox), a lighthearted (and at times lightheaded) monster mash-up mystery, stars Brandon Routh as a human detective in the supernatural underground of New Orleans. More serious is "Trust" (Millenium), starring Clive Owen and Catherine Keener as parents who discover that their teenage daughter's new internet boyfriend is an online predator. "A knight's tale drunk on carnage," is how Village Voice critic Nick Pinkerton describes the bloody and brutal the medieval battle drama "Ironclad" (Arc Entertainment), with James Purefoy, Brian Cox and Paul Giamatti as King John.
Indie of the week is "Life During Wartime" (Criterion), Todd Solondz's unusual sequel to "Happiness," with an entirely new cast taking up the roles of the characters years later. Time Magazine critic Richard Corliss calls it "unforgettable."
And on the "wartime" theme is "Winter in Wartime" (Sony), a film from the Netherlands set in Nazi-occupied Holland and just one of many foreign language films arriving on DVD this week. For the rest of the releases, see the Foreign Affairs Round-up here.
Browse the complete New Release Rack here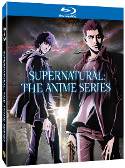 TV on DVD:
"Supernatural: The Anime Series" (Warner) is something unique: the CW Network's live-action show reimagined as an anime series for Japanese fans in a collaboration between Warner Bros. and Madhouse Animation Studio. For the American debut of the stylish animated incarnation, Jared Padalecki voices his character, Sam Winchester, for all 22 episodes. Videodrone's review is here.
Cable TV's favorite sidekick gets his own movie in "Burn Notice: The Fall of Sam Axe" (Fox), a feature-length prequel with Bruce Campbell wisecracking through a mission in Colombia. Videodrone's review is here.
"Omnibus: American Profiles" (eOne) features 14 documentary presentations from the legendary non-fiction TV program of the 1950s and "The Street: Season Two" (BFS) offers six more stories in Jimmy McGovern's anthology-like series of intersecting lives on a street in Manchester.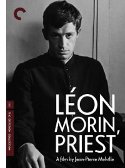 Flip through the TV on DVD Channel Guide here
Cool, Classic and Cult:
Jean-Pierre Melville's reputation rests predominantly on his amazing string of crime dramas but the director also made three films about the life during the Nazi occupation. "Léon Morin, Priest" (Criterion), starring Jean-Paul Belmondo and Emmanuelle Riva as an atheist attracted to his intelligence and his charms, is a film as much about faith and desire as it is about the occupation. Videodrone's review is here.
An all-star cast voices the stop-motion shenanigans of the World War II satire "Jackboots on Whitehall" (New Video/Flatiron Films), reviewed on Videodrone here.
"American Grindhouse" (Kino Lorber) is a documentary on the history of American exploitation cinema, "La Rabbia (The Anger)" (Raro Video) is documentary rarity from Italian directors Pier Paolo Pasolini and Giovannino Guareschi and "Donnie Darko: 10th Anniversary Edition" (Fox) boxes up both versions of the cult film on DVD and Blu-ray in a four-disc set with all the supplements from previous releases plus a digital copy.
All of the Cool, Classic and Cult here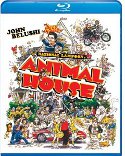 Blu-ray Debuts:
The legacy of John Belushi is alive and well in "National Lampoon's Animal House" (Universal), the defining frat house comedy of all time, and "The Blues Brothers" (Universal), John Landis' R&B-driven comedy inspired by the "Saturday Night Live" musical act by Belushi and Dan Ackroyd. Videodrone's review is here.
Akira Kurosawa's "High and Low" (Criterion) stars Toshiro Mifune as an industrialist kingpin with a moral choice that puts his future on the line and "Stargate: Atlantis – The Complete Series" (Fox) collects all five seasons of the science fiction series in a remarkably efficient 20-disc box set.
Peruse all the new Blu-rays here