Videodrone's take on the biggest, best, coolest and culty-ist releases of the week.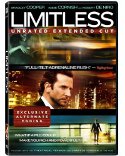 New Releases:
Bradley Cooper is a golden boy on a drug that makes him more perceptive, more creative, and just plain more in "Limitless" (Fox), a cerebral thriller with science fiction elements and the irresistible premise that genius and awareness is the ultimate high. The story isn't always clear but Cooper's performance is sharp and savvy and the film is a rush. Videodrone's review is here.
"Take Me Home Tonight" (Fox) goes for nostalgia with Topher Grace and friends saying goodbye to their days of being wild (and to the 1980s) with an all-night party in what MSN critic Glenn Kenny describes as "an amiable enough pastiche." Renée Zellweger and Forest Whitaker star in "My Own Love Song" (Inception), the English-language debut of French director Olivier Dahan ("La Vie en Rose") and Eva Green and Juno Temple headline the boarding school psychodrama "Cracks" (IFC).
Sleeper of the week is "Small Town Murder Songs" (Monterey Video), an indie drama about a small town sheriff (Peter Stormare) struggling with the ghosts of his own past while investigating a murder. And Catherine Deneuve stars in François Ozon's seventies satire "Potiche" (Music Box).
Browse the complete New Release Rack here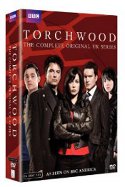 TV on DVD:
"Torchwood: The Complete Original UK Series" (BBC) boxes up all 31 episodes of the BBC episodes of the "Doctor Who" spin-off just as Captain Jack Harkness heads stateside for a new American incarnation of the show. It's an entertaining show with clever twists but it really comes into its own in the final episodes of its British run. Videodrone's review is here.
And speaking of The Doctor, "Doctor Who: Season Six, Part One" (BBC) features seven episodes of the most recent season starring Matt Smith and produced by Steven Moffat. And it features an episode written by Neil Gaiman. Cool! The season concludes on BBC America later this summer. More on Videodrone here.
"Hey Dude: Season One" (Shout! Factory) is the nostalgia release of the week: Nickelodeon's first live-action sitcom debuts on DVD. Which is not a recommendation, merely a heads up to all you Christine Taylor fans.
Flip through the TV on DVD Channel Guide here

Cool, Classic and Cult:
Satyajit Ray arrived on the international film scene with a pair of powerful dramas in the poetic realist vein. "The Music Room" (Criterion), his fourth feature, struck out in a new direction. Graceful, melancholy, directed with a reserved elegance, it observes the old-world feudal life of the 1920s fading into irrelevance with both sympathy and disparagement. That balance, as well as Ray's more confident mastery of cinematic expression, makes this one of his masterpieces, and the Criterion release (on DVD and Blu-ray) features a rich collection of supplements. Videodrone's review is here.
Otto Preminger's "Skidoo" (Olive) is a truly strange time capsule of Hollywood in 1968 trying to bring social satire and counterculture hipness to garish comedy: career criminals and fun-loving hippies colliding in a comedy of flower power, slapstick, psychedelia and Groucho Marx as an absurdist Godfather. I can't say it's good butt it surely is unique. More on Videodrone here.
The CinemaScope pre-Biblical epic "The Egyptian" debuts on DVD and Blu-ray (see more on Videodrone here). "Tekken" (Anchor Bay), a live-action film based on the popular videogame, is an America/Japanese co-production with low-rent actors and fighting superstars, and "Hey, Boo: Harper Lee & To Kill A Mockingbird" (First Run) is a documentary about the influential novel and its author.
All of the Cool, Classic and Cult here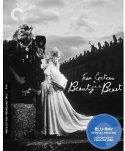 Blu-ray Debuts:
One the most loved films of all time and the most eerily beautiful fairy tale ever brought to life on film,  Jean Cocteau's "Beauty and the Beast" (1946) (Criterion) is the quintessential fairy tale for grown-ups. It's been remastered for Blu-ray and is packed with marvelous supplements. Videodrone's review is here.
John Singleton became the youngest director ever nominated for a Best Picture Academy Award in his accomplished debut feature "Boyz 'N The Hood" (Sony). And it's a double feature of French delights with "Amélie" (Lionsgate) and "Chocolat" (Lionsgate).
Build Your Library Essential of the Week:
Jean Cocteau's "Beauty and the Beast" (1946) (Criterion). The Beast is truly a beautiful creation, the B&W photography by Henri Alekan shimmers, and the eerie imagery of the living statuary and animated objects of the castle creates a texture of visual poetry and cinema magic never been equaled in the years of fairy tale cinema since. And there is nothing like black-and-white on Blu-ray.