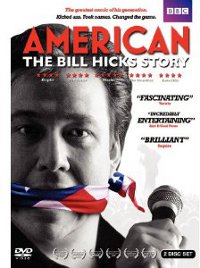 "American: The Bill Hicks Story" (BBC)
Bill Hicks, the "comedian's comedian" and the most politically satirical comic of his generation, was practically a rock star in England but only really became famous in the US after his death from pancreatic cancer at the age of 32 in 1994. So no surprise that this marvelous documentary portrait of the man and the artist, told through the stories and remembrances of his family, friends and colleagues, comes from the BBC.
On the one hand, it's the story of a guy from a small Texas town who hits the open mic clubs in Houston, heads to Los Angeles, spirals into drinking and drugs, gets clean, gets increasingly socially and politically pointed in his act and remains on the fringes of success in the U.S. even as he's revered in Britain. But Hicks defies the familiar stereotype of the self-destructive comic and angry genius. But for his spiral into addiction, a brief period of erratic performances and missed shows and a near career-crash, Hicks remained close with his family and his childhood friends even as he lived on the road, from show to show. After being diagnosed with late-stage cancer, he returned to the people he loved and who loved him to make music, make comedy and let them know they mattered to him. Hicks may have been angry, but his anger was focused on injustice, hypocrisy and lies and he used humor to cut to the heart of what he saw was wrong with the country. That, according to his friends, was what made him a patriot.