DVD was once considered the savior of Hollywood. When it exploded with record sales and runaway growth in the early 2000s, it became the cash cow for Hollywood, often bringing in more money that ticket sales from the initial theatrical release.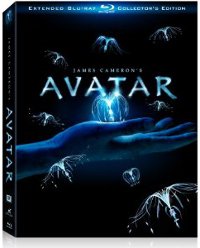 The growth in DVD sales ended a couple of years ago, not coincidentally around the time the economy took a dive. And now, a report from SNL Kagan (which monitors and reports on media and communications) shows the decline has picked up momentum in the last year, dropping 44% in wholesale earnings. The top-selling DVD of 2010 — Avatar, now the highest-grossing film of all time in unadjusted dollars — sold fewer copies than the 2009 champion Transformers: Revenge of the Fallen, a film I can't imagine anyone wanting to watch again
That's not necessarily the death knell for the format — $4.47 billion in wholesale income is no small thing — but it will result in more cautious release slates from the studios, especially when it comes to classics and catalogue releases.
On the upside, Blu-ray is growing at a rapid clip — up 53% from last year, according to SNL Kagan — but not enough to make up the losses from DVD. And digital downloads, which many believe will ultimately supplant DVD as the primary home video format, has not grown enough to make up the difference.
What does that mean for consumers who embraced the format? New Releases will probably continue to roll out unabated and we will continue to see deluxe editions of the evergreen classics (the Casablancas and Gone With the Winds and Ben-Hurs and such), especially as they get upgraded to Blu-ray.