"Mad Men: Season Four" (Lionsgate)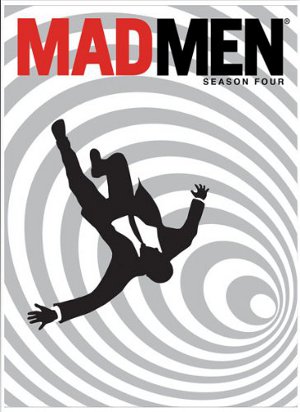 When we last left Don Draper (Jon Hamm) and the folks at Sterling Cooper, Don was inciting a revolution of sorts: he pulled together a core team of trusted and talented executives and creatives and created their own upstart agency just as the old firm is sold out from under them. The new season finds the newly-divorced Draper a partner in a young firm trying to look successful as it struggles to make payroll on a few accounts that barely keep them running. It's hard there for an independent, especially when their biggest client pulls out and the company faces the threat of collapsing, and it's harder when Draper doesn't consult with his partners before taking chances with bold moves and aggressive techniques.
But the more interesting stories are about the people, from Don's lost weekend (talk about a wake-up call to a man who drinks alcohol like water) to Betty's (January Jones) anxieties trying to sculpt a perfect new life and unraveling every time a piece fails to fit to copywriter Peggy (Elisabeth Moss) and office manager Joan (Christina Hendricks) trying to find their place in what is still a boy's club. One of the most challenging and interesting storylines belongs to Don and Betty's schoolgirl daughter Sally, who becomes a full-blooded character with as many anxieties and frustrations as the adults as she collides with Betty, and Kiernan Shipka delivers one of the best performances by an actor her age I've ever seen. And don't forget the essential work by John Slattery as the unflappable Roger Sterling, account dinosaur (he also directs two episodes), Vincent Kartheiser as the hungry and ambitious junior member of the partnership, Jared Harris as the British partner who is socially awkward in the American vernacular and the easy grace of the great Robert Morse as the firm's elder.